Beauty Salon
Alexandra Andreeva
Never compromise on your style!
view services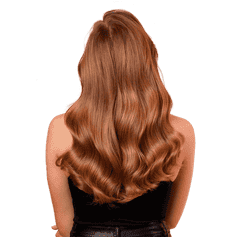 Hair extensions and coloring
Root to Tip health and shine!
Reconstruction and hair straightening
Give your hair a beautiful stunning look with a recovery complex by Lebel, Oraising, Dr. Sorbi or Milbon.
Biowave
Style and curl your hair in 5 minutes!
Haircut and styling
Highly qualified craftsmen. Professional tools. Modern technologies.
Manicure
Alexandra Andreeva Studio - is your safety, quality and premium services!
Cosmetologist and massage
Enjoy your permanent perfect look!
About Us
The network of beauty salons "Alexandra Andreeva" is a territory of beauty, where the best masters of extension, dyeing, curling, cutting and styling of hair are waiting for you. In addition, with us you can get a unique manicure, pedicure, as well as receive the services of a cosmetologist and masseur.
In the beauty salons "Alexandra Andreeva" you will find an atmosphere of creativity and comfort.
contact us
What about beauty salons "Alexandra Andreeva":

12 years of experience.

More than 15,000 satisfied customers.

Highly qualified team!

Cooperation with TOP cosmetics manufacturers.


«Four-handed» service.
We are ready for any client's ideas and are ready to create not just the best, but unique images! We know all the trends in the world of hair care. And we guarantee premium quality and safety to each of our clients!
Team of our beauty salon regularly takes new courses, exchanges experience with the best representatives of the industry and colleagues from other countries, and all this in order for you to get the best result!
We created our network of beauty salons for people who know what fashion is! If you want to look stylish, well-groomed and value your time, welcome to Alexandra Аndreeva Studio.
Reviews
Thanks to AA Studio for the service. The beauty salon staff are very polite and attentive. Antonina, you are the best stylist in my life! This girl has an incredible ability to create beauty and make people happy. Master! And also delicious coffee in the studio. I wish you grateful clients and prosperity!
I've been visiting this beauty salon for a very long time. Everything is fine: service, staff. Very convenient appointment for procedures! Everything is done quickly, efficiently. Appearance - 10 out of 10. I'm 100% satisfied.
Thank you very much for my hair! Sveta is a Master with a capital «M»! Incredibly positive person, charming girl and super professional!
I dyed my hair in the salon. "Balayazh" painting. And I was very pleased! The result simply exceeded all my expectations! Professional approach, friendly staff, cozy atmosphere. If you're still looking for the perfect salon, this is where you need to go. I give Google Maps five stars out of five. Thank you very much!
THE best hair cut and colour I've ever had! Lisa was so patient, she really took her time to make sure my hair was perfect and looked how I wanted (I relied on her heavily because I'm not good with my hair! We went with balayage and a cut. It came out amazing, I was giggling. I was so happy with it.
I went in last week to get Russian hair extensions and I absolutely loved the final result. My natural hair was very thick to begin with which was difficult to blend but the master in Alexandra Andreeva salon was amazing and managed to make it look wow! She made a lot of effort to make sure I am happy. The staff are very friendly and sweet and I am so glad I visited here.
I have just had my first appointment with the AA Studio, and I could not be happier with the final result. I was booked in for colour, cut and finish and I am absolutely in love with my new cut and colour. But most importantly, girls brought my hair back to life by making it look healthy and shiny again. It felt like spendig an afternoon with a dear friend of mine even if it was my first visit at the salon. Exclusive and high quality products as well.
Yesterday I visited this studio for the first time (Pavlovskaya St.). I had to do my hair and make-up. And I was very pleased! Nice administrator, excellent craftsmen with skillful hands and understanding of their business. We did our job at a high level without delays and stress! Thanks! I will definitely come back.
Thank you, Svetlana, for the amazing haircut!! You were very kind and sweet and listened to all my concerns and requests! Thank you again! Absolutely stunning job!!
I found the AA Studio website on the Internet (I came to the salon on Pechersky in Kiev), because in another salon the hair extensions were ruined! As a result, my hair was urgently restored. And the result was great. Now I fly every 3 months from Israel to the master Tatiana for highlighting, hair extension and restoration. She is very empathetic, tidy and professional. The reception of clients in the salon, as well as the atmosphere, is at an appropriate high level. I advise everyone.
I'm happy. And all because I signed up for the Alexandra Andreeva salon! Salon at "Pecherka", in Kiev. I fell into the hands of a real master. Pro! I came to remove hair (I did not do hair correction for a long time). As a result, I am so delighted after the procedure. We made a perfectly straight square, made a bang (which cannot always grow back). I learned about this service from the reviews of my friend and realized that I also need it. Thank you very much! Now I am definitely on the list of your regular customers.
Great place to get a hair treatment, eyelash extension, getting your nails done etc. Their services are affordable and reliable. Staff are professional and skilled as well!
Finding a salon and a perfect hairstylist is like dating your girlfriend. You have to play the field a bit, get together a couple of times, weigh your options, and ultimately decide whether they're worth settling down for. It's exhausting, but once you meet the one, there's no turning back. I found the hairstylist so perfect that from now I have decided to revisit this place always. The Staff is so understanding and can help the way we want. If you live nearby, you must try their services for once to visit them again.
Great clean hair salon. The stylist are professional and attentive. They do listen very well. Love how they have a great big selections of hair colors and be very creative about it. Nice hair cut, fabulous hair color and fair price. Highly recommended.
Yesterday I extended my hair in this salon, and at the same time I was offered to do makeup as a model, and what can I say ... It's wonderful!) So beautiful, so professionally I have never extended my hair anywhere :) Capsules are barely noticeable, neat, there is no transition it is seen. Girls are smart! Everyone was very friendly, nice and welcoming. We were treated to coffee, sweets, tea, water, etc. I liked everything very much, thank you very much!
About Alexandra Andreeva
About Alexandra Andreeva
For 15 years I have achieved success in my work and realized my dream of life! My creativity and hobbies have turned into a network of beauty salons. And I enjoy the results that I see every day!
Some people say that the profession of a hairdresser is not prestigious. But ask my clients to whom I give a stunning look, highlighting their natural beauty. Do they think the same? When I see the reaction of the girls, their smiles at the sight of their new look, it gives me great motivation to move on.
Because giving emotions is the highest goal and reward in my business!
look
We only work with TOP brands
Thanks to professional care and restoration products, as well as equipment from the best manufacturers, we achieve the perfect result!
We trust these brands:
Beauty and health are the main resources of every person.
Beauty and health are the main resources of every person.
Hair extension in Kiev. I'm sure you have definitely searched Google for information on hair extensions. Because almost every girl dreams about it. Our beauty salon has long been helping to realize the desires of clients. Therefore, if you want to get a chic hairstyle with long, even and healthy hair, come to us.
Yes, hair extension services are expensive. But in this case we are talking about the image. How much is your image worth? How much are you willing to give for a feeling of confidence, beauty and a unique appearance that dazzles all people around?
If you want to make hair extensions inexpensively, of course, you can contact any salon, but what guarantees of the result will the masters provide you?
When we meet a client for the first time, this meeting becomes unforgettable. Because our beauty salon provides the client with a premium service.
We provide a range of beauty services, including hair extension in Kiev. Photos of our clients can be seen both in the salon and on personal pages in social networks. These emotions in Instagram Stories…It's beyond words.
You can be beautiful and not ashamed of it at any age! With any appearance! And even a million factors cannot prevent this! Because the result of the work of our masters is always on top.
Entrust your beauty to the professionals from the Alexandra Andreeva studio and be sure – you are excellent!
And if you want to try something else besides hair care, we are ready to offer you a full list of our services:
look
Contacts
You can contact us in any convenient way:
Telephone for recording
+38 098 353 05 48
our salons
Ukraine, Kiev:
Ukraine, Kiev:
st. John Paul II, 6/1Centre