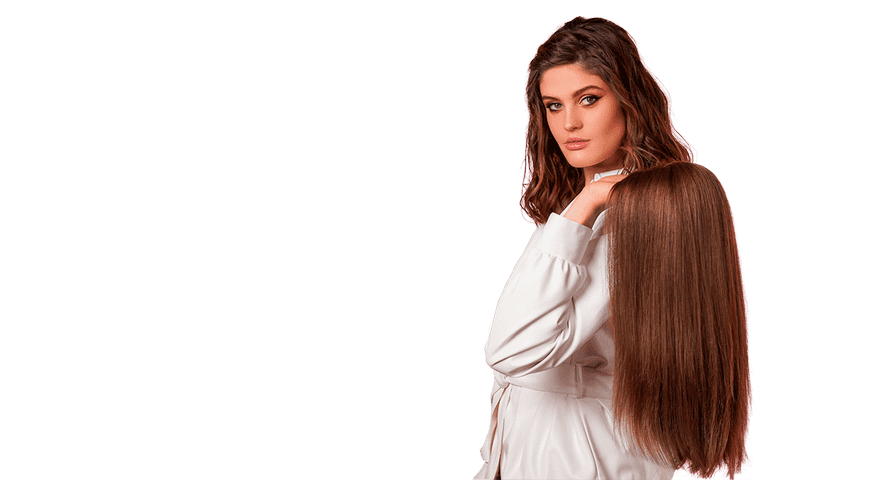 Learn to make hair replacement systems,
wigs and hair-pieces!
Professional barber training from the Alexandra Andreeva Studio.
100% guaranteed result!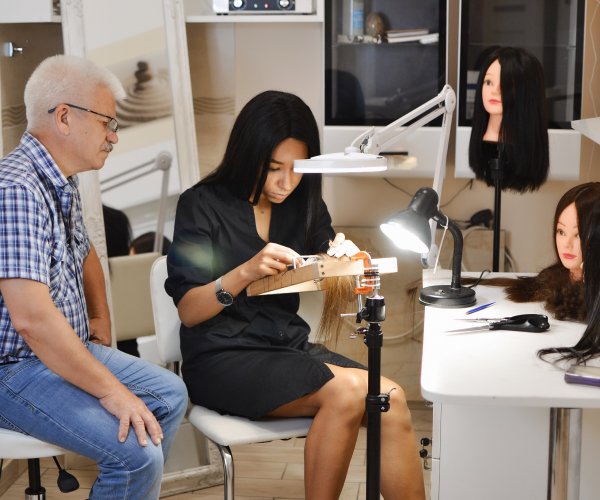 Alexandra Andreeva Studio specialists have been working in the field of beauty services for over 10 years. During this time, each master has become a professional, gaining practical experience. And now our specialists are ready to share their knowledge with you! Master the skill with Alexandra Andreeva Studio.
Highly paid profession;

Ability to work from home;

Employment of the most successful students based on the results of the course.
Intensive theoretical course and practical training from the leading master of the studio. As well as communication with the leading specialists of the salon, future colleagues and just a great pastime. All this awaits you during your training at the Alexandra Andreeva Studio.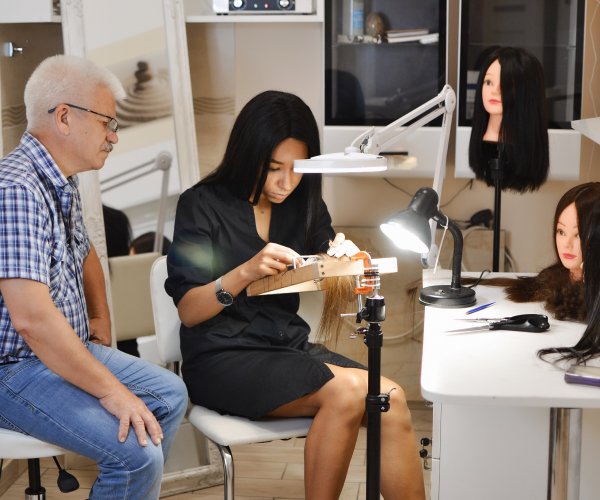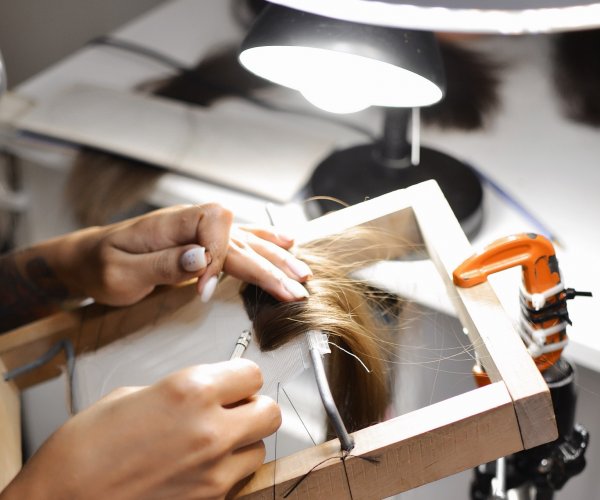 You will learn to: 
Manufacturing of hair extensions, wigs, quiffs, overlays, hair replacement systems, ponytails, etc .;

Imitation of the scalp;

Installation of wigs and hair replacement systems.
Classes are held in groups of 3-5 people and in an individual format.
Becoming a professional hair manufacturer is much easier than you think. You just need to plunge headlong into this new world of art and discover new horizons for personal development.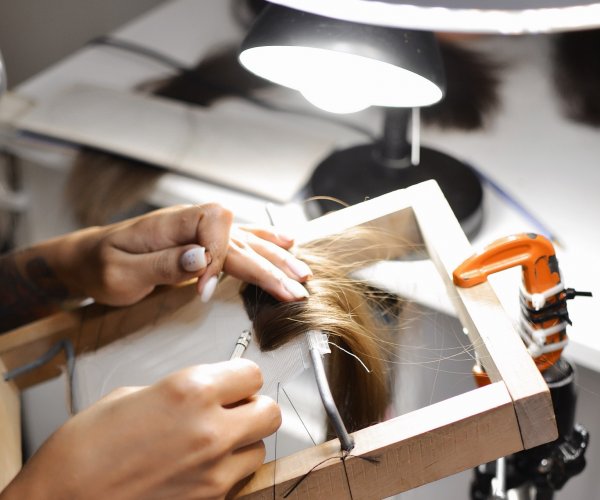 Our students know how to do this!
Price list
One technique training
5 days
Sign up and start you first lesson right now FOR FREE!
Отзывы
I have long wanted to learn how to sew hair replacement systems, I found courses and even with a discount on tuition. I want to say that my dream has come true! Thanks to АА studio! I am very pleased. I wish you prosperity and success.
Still have questions?
Just watch the video from our courses!
FAQ
What is included in the training course?
Do you have only individual training?
How to learn to sew a wig?
After training, can I independently take orders for sewing products? Will the knowledge and skills be enough for this?
We teach how to work with hair and create quality products. After our training, you can sew any order from the quiffs to the hair replacement system.
There is a course for individual training and an auction for a group for all types of techniques.
During our courses you can only be trained in sewing a wig.
After training, you will be able to make excellent quality products.
Do you want to learn how to make masterful haircuts in a few month?
Sign up for classes now!
Contacts
You can contact us in any convenient way:
Telephone for recording
+38 098 353 05 48
our salons
Ukraine, Kiev:
Ukraine, Kiev:
st. John Paul II, 6/1Centre